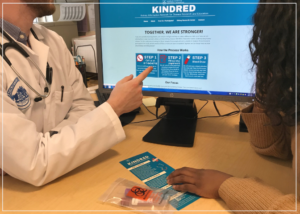 If you are interested in this research study, or would like to find out more, please call us at 617-643-6718. We are in the office 9:00 am to 4:00 pm EST Monday through Friday. If you are not able to reach someone, you may leave a private voicemail with your name and phone number and we will call you back as soon as we can.
Kindred study staff: 617-643-6718
We look forward to hearing from you!